ALO Bariatrics Center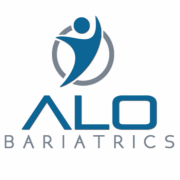 A Leading Bariatric Surgery Mexico
Vida Hospital, Calle Brasilia #1 Col. El Paraiso, Tijuana, Baja California - Tijuana - Tijuana
Ver teléfono: 1-844-46x xxEnviar mensaje
ALO Bariatrics Center
ALO Bariatrics is top-most weight loss bariatric surgery clinic based in Mexico that provides bariatric surgery to their patients at affordable price rate. Many individuals grapple with weight issues. Nearby with its comorbidities likeness diabetes, exorbitant blood strain, rest apnea and that's just the beginning, it has ended up being a transcendent illness that influences now not best the overweight, however, their family units also. Presently no more to worry about weight loss, ALO gives reasonable weight loss surgery with our profoundly experienced Bariatric Doctors.

We have highly experienced professional surgeons team that successfully performed more than 4,000 weight loss surgeries. We also offer internationally medical tourism destinations for patients from the US, Canada and all over the world. Our aim to provide our patients world-class facilities in low price rate, long time solutions for weight loss bariatric surgery and Create a network of continuing education and training for bariatric surgeons across the world.
Opiniones sobre ALO Bariatrics Center
Esta empresa aún no recibió opiniones.
¡Sé el primero en opinar!
Mapa de ubicación - ALO Bariatrics Center
ALO Bariatrics Center, anuncia en: