Rental Beach Playa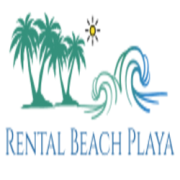 Beautiful fully equipped comfortable house, 800 meters from the beach, and the Nick Price Golf. Located in a very clean and safe street with a security
Playa Del Carmen vacation BC - Playa del Carmen - QUINTANA ROO
Ver teléfono: 984 114 xxxxEnviar mensaje
Rental Beach Playa
Beautiful fully equipped comfortable house, 800 meters from the beach, and the Nick Price Golf. Located in a very clean and safe street with a security guard 24/7. Enjoy the atmosphere, the peace and quiet of the neighborhood.
Código QR de Rental Beach Playa
Para agendarlo escanee con su movil el código QR.
Opiniones sobre Rental Beach Playa
Esta empresa aún no recibió opiniones.
¡Sé el primero en opinar!
Mapa de ubicación - Rental Beach Playa
Rental Beach Playa, anuncia en: